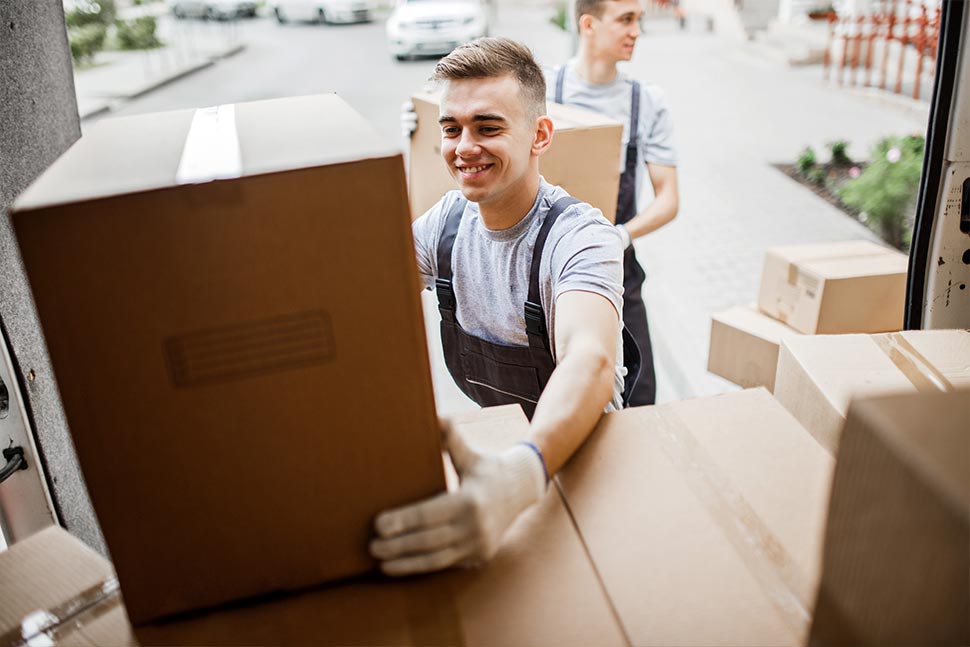 Loading and Unloading Services
A successful move depends on a well organized and safe loading and unloading of items. Shalom Movers always ensures that fragile / high value items are loaded and secured on top so that they're not crushed by heavier items.
Our moving trucks are equipped with dollies, hand tracks, tape, blankets, all sizes of boxes, packing papers, bubblewrap, bubblecraft, straps etc... They are also clean, reliable and maintained in excellent condition at our Edmonton moving centre. And for fast, easy and safe loading/unloading of your valuable possessions, each moving truck comes equipped with lift gates (tailgates) or ramps.
Our mission is to deliver the best quality of service to our customers, before, during and after of each move.