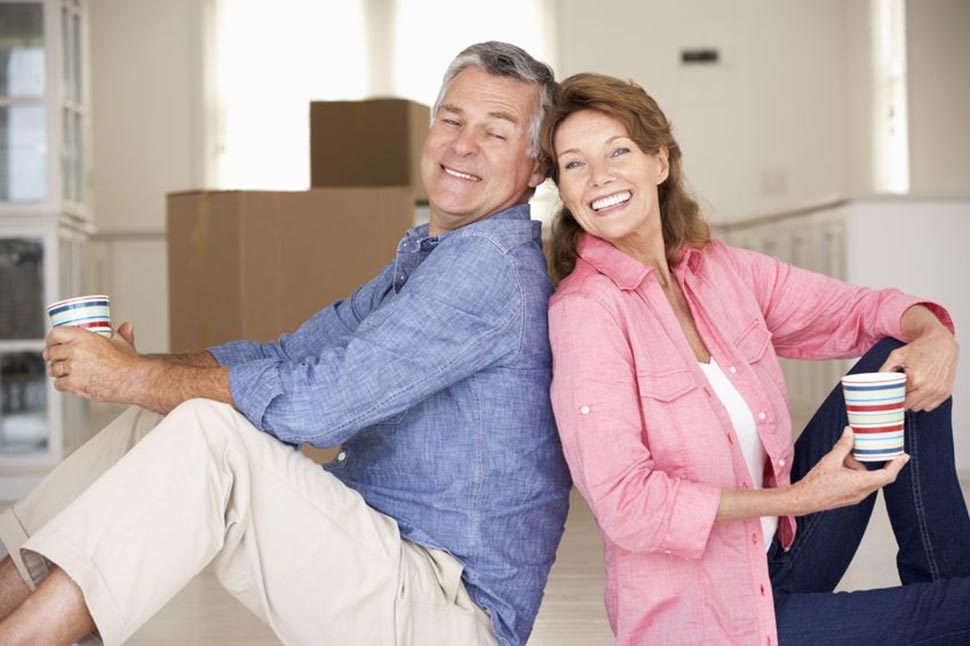 For Senior Moves in Edmonton, Alberta
Shalom Movers offer professional Edmonton seniors moving services that are not only efficient and reliable, but also within your budget. We've established ourselves as leaders in the moving industry by providing the best service for downsizing and moving seniors at reasonable rates for moves in Edmonton, St. Albert, Sherwood Park, and throughout Alberta's Capital Region. To speak with a moving specialist, please call (780) 708-6000 or fill out the moving estimate form. A company representative will answer all your questions, and we'll provide a free in-home estimate.
All the Moving & Planning Services that You'll Need
Fully Licensed and Insured
No Hidden Fees or Surprise Costs
Great Service at Reasonable Pricing
Fast & Friendly Professional Crew
Packing & Unpacking Services
Loading & Unloading Services
Secure Storage Facilities (1 Month Free)
Disposal Service to the Dump
Delivery Service to Charities & Auctions
Clean and Well-maintained Moving Trucks
Flexible Scheduling
Free NO-Commitment Moving Estimates
BBB A+ Rating
Careful Moving with Valuables and Antiques
Shalom Movers understands that moving is stressful enough by itself. It can be a bit strange leaving familiar surroundings and moving to someplace new. You then worry that your furniture and belongings may be lost or damaged. We worry about that as well. That's why we always make sure that your items are treated with extra care and attention! Whether it's a priceless family heirloom, or something with sentimental value, we'll make sure that it's packed, loaded, and moved safely & securely.
By booking Shalom Movers for your Edmonton seniors moving services, you will in fact find individuals who'll "Move You Like You're Family". We'll help you through the daunting task of organizing and moving your items without turning your home upside down. We have over 20 years of moving experience treating our clients with courtesy and respect. Over that time, we've developed an efficient moving system that yields results by actually listening to our clients. When it comes doen to it, you probably know more about your belongings than we do. We're not going to ignore the advice of our friends that are 65 years-old and up. We'll offer our best advice, but ultimately, we'll get it done as you prefer.
Professional Crew, Moving Trucks, and Equipment
All of our trucks are equipped with blankets to protect your furniture, all kind of specialized boxes to protect your fragile cargo and even floor runs to protect your floors! On top of that, our local and long distance trucks are equipped with GPS, so you can always check actual location of your belongings!
Our drivers are not only well qualified moving experts, but also logistic professionals. They value your time, that's why they always optimize their routes to avoid rush hours, busy roads or construction zones which is so crucial in local moving.
Your cargo will be guaranteed to arrive on time to your new home.
For more details, please do not hesitate to contact us at (780) 708-6000, email at info@shalommovers.ca or by requesting an estimate .
Choose Shalom Movers as your moving company for senior moves in the Edmonton area and "We'll Move You Like You're Family."